I first met Abi Mott on a sidewalk outside Powell's Books in Portland, Oregon. She sat on a folded chair behind a rickety TV tray table barely wide enough for her vintage Underwood typewriter. Her handmade sign read: "Name a Price. Pick a Subject. Get a Poem."
Abi had just traveled north from San Francisco, where she learned the ropes of street poetry from Lynn Gentry, a veteran of the Bay Area creative scene.
Abi, just 20-years-old, was a long way from her hometown of Lancaster, Pennsylvania. Her plan: to coach surf her way across the country, supporting her travels with her poetry. As Abi typed out my poem on the subject of ambiguity, the street corner scene was positively cinematic.
Three months later, my small crew started filming Abi's travels, hope to capture her determination-- what fellow street poet Matt Robinson described as her "intestinal fortitude." We soon came to appreciate her gift for intuition. With each poem, Abi aimed to dive beneath the chosen subject, and often expressed feelings people had but could not articulate.
I hope you will take the time to watch "A Place of Truth." It's at once a portrait of a talented young poet and a classic American road movie with moments of serendipity along for the ride.
Barrett Rudich
Director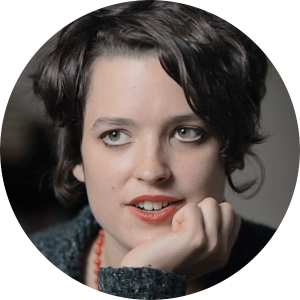 Abi currently lives in Denver, Colorado where she writes poetry at the corner of 16th and Arapaho Street. She recently acted in a community theater piece based on the disappearance of women in Ciudad Juarez during the 1990s.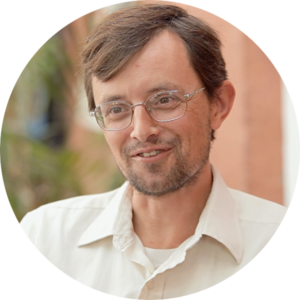 Matt continues to make regular appearances on New Orleans' Frenchmen Street, writing poems on his 72-year-old Royal typewriter. Previous to his life as a busker, he wrote freelance articles for magazines and other publications.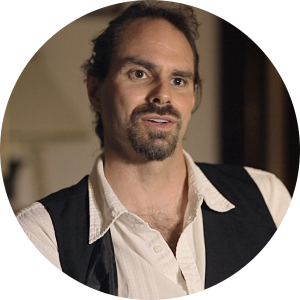 Heath, in addition to writing poetry and prose, teaches yoga and does acrobatic performances. He has traveled extensively in Asia, studying Tibetan Buddhism and trekking in the Himalayas.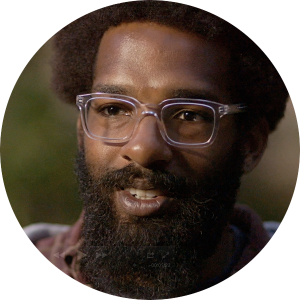 Lynn began writing poetry on the streets of San Francisco in 2009, after seeing Jacqueline Suskin writing on her typewriter at the Oregon Country Fair. As a busker, Lynn has produced thousands of original poems.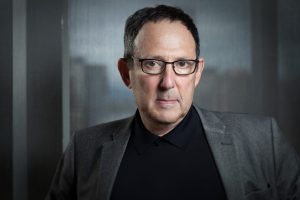 Filmmaker Barrett Rudich has been directing and producing for over twenty-five years, creating compelling visual stories for an eclectic mix of companies and non-profit organizations. He has worked with such national brands as Intel Corporation, Nike and the American Red Cross. Barrett's production company, Portfolio Productions, is based in Portland, Oregon but works with creative agencies and clients throughout the country.
Produced & Directed by
Barrett Rudich
Editors
Zach Jones
Chad Sogas
Director of Photography
Michael O'Leary
Original Score
Peter Bosack
Sound Recordist
Anna Rieke
Associate Producer
Rehya Young
Audio Post Production
Ryan Mauk
Camera Operators
Michael O'Leary
Barrett Rudich
Location Coordinators
Lori Cannava (NYC)
Melisa Cordona (NOLA)
James Paonessa (SF)
Production Assistants
Elizabeth Butkovich
Mara Connolly
Fumie Hoppe
Shawna Widmer
Micaela Works
Heather Zinger
Editorial Finishing
Digital Cave
Mission Control
Audio Post Production Studio
Digital One